Our founder, Professor Andrew Rowland, is jetting off to Cape Town today. There he'll facilitate conversations about the recognition of child abuse, neglect and exploitation, and recognising and responding to children and young people with mental health needs, at the International Conference on Emergency Medicine.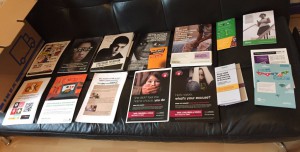 The conference is all about global knowledge sharing. As Andrew learned during his Winston Churchill Fellowship in 2014 – which resulted in the publication of his report, Living On A Railway Line, we can all learn from the experiences, practices, customs and people of different countries around the world.
The conference is being held between 18 and 24 April at Cape Town International Convention Center.
Follow @SicKidsUK, @DrAndrewRowland and #ICEM2016 on Twitter during the week for updates from the conference.