Today Sister Sue Higgins, the first recipient of a SicKids medical outreach grant, delivered what we believe to be the first ever baby massage training in Cambodia.
During her second of six days working alongside the amazing organisation M'Lop Tapang in Sihanoukville, local mothers and health workers joined Sue to learn how to administer baby massage.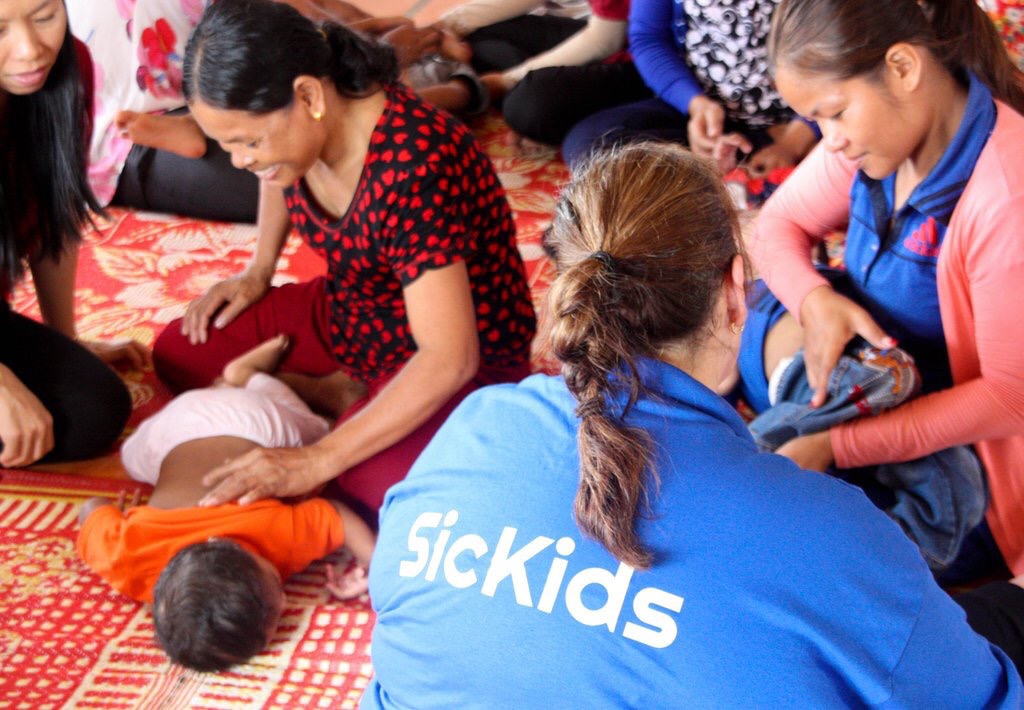 Baby massage is proven to support mother and infant bonding, as well as being beneficial to babies born to mothers who used Class A drugs during pregnancy.
As well as babies, we believe massage may have benefits for young children with developmental delays and other special needs.
Sue says:
Back in the UK I encourage new mothers to practice baby massage, having learnt its benefits while working in the communities of North Manchester. I've seen first hand how it supports both mother and child, and I'm thrilled to be able to introduce this great practice to families here in Sihanoukville.
Also supporting the health and wellbeing of children and young people in and around Sihanoukville this week are our Trustees, Professor Andrew Rowland and Den Carter. Follow @SicKidsUK on Twitter for updates.