The first recipient of one of our grants in relation to our medical outreach clinics, developing talent and sharing skills project, Sister Sue Higgins, a children's nurse from The Pennine Acute Hospitals NHS Trust, has safely returned to the UK after a successful week in Cambodia.
This project aims to improve the health and wellbeing of children and young people in South West Cambodia, and develop skills of UK professionals.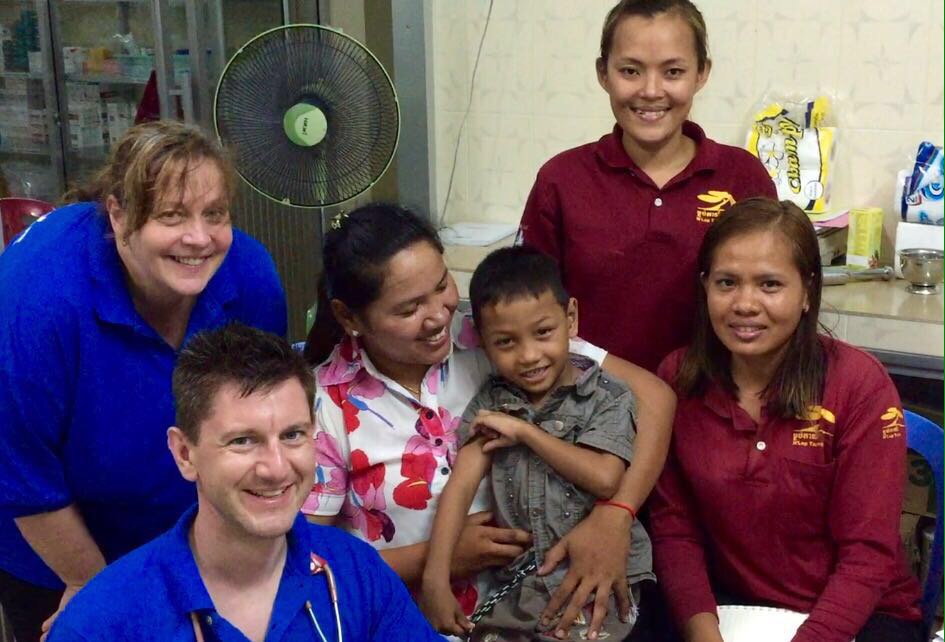 Over 14,000 children and young people live on the streets and beaches in Cambodia. Prevalent health and wellbeing concerns include:
Malnutrition
Respiratory infections
Dengue fever
Gastrointestinal infections
Parental alcohol or drug use
Childhood drug dependency
Skin diseases
Developmental delay
Health consequences of child abuse
Twice yearly our trustee, Andrew, a consultant in paediatric emergency medicine, travels to Sihanoukville, Cambodia, to run clinics both in a health centre for children, and in the field in the surrounding streets, countryside, beach and railway communities.
With the support of a SicKids grant, Sue travelled to Cambodia with Andrew to support the health and wellbeing of children and young people for a week last month.
Specifically, Sue has been supporting a number of health and wellbeing projects, including:
First baby massage training in Cambodia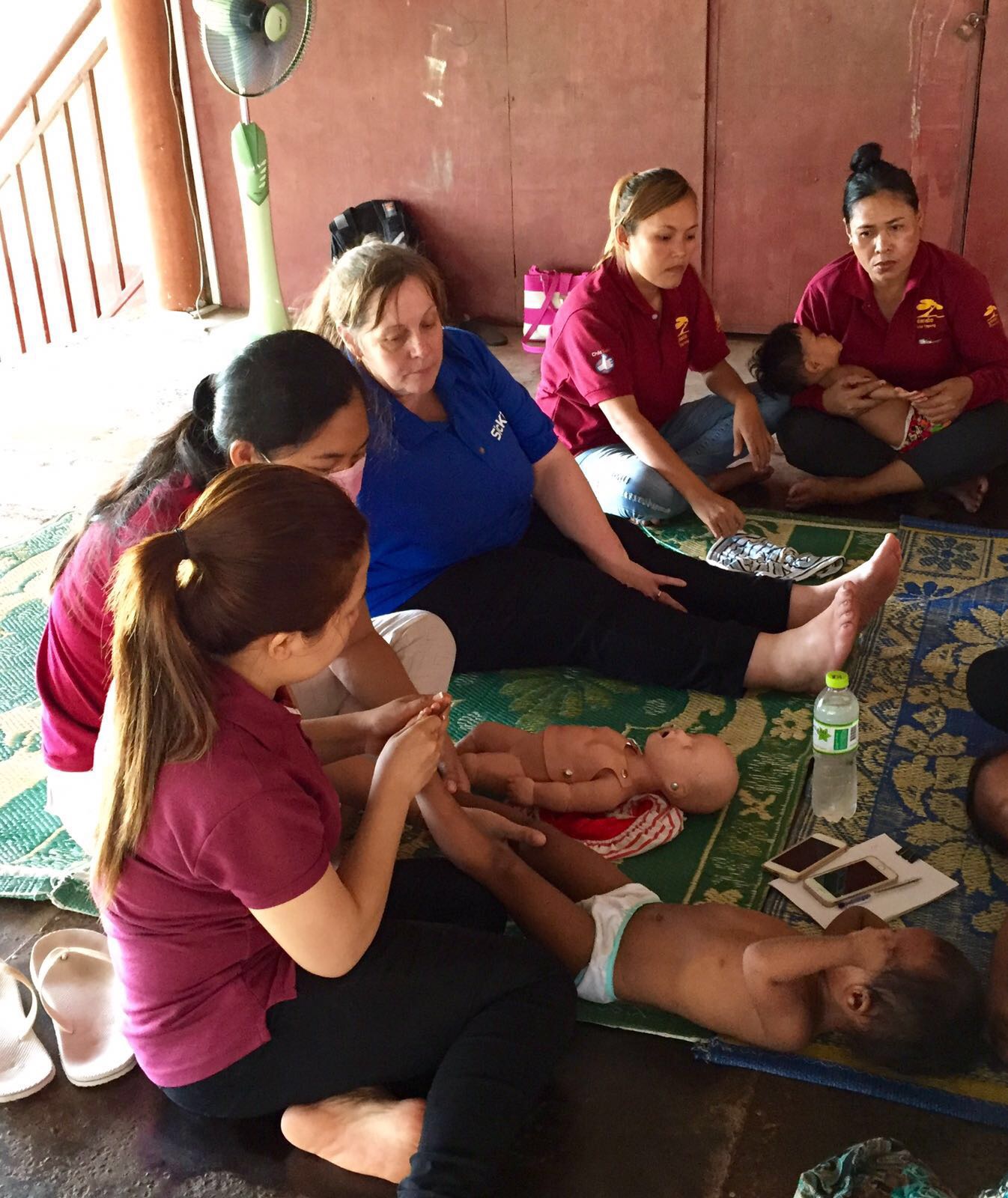 Baby massage is proven to support mother and infant bonding, as well as being beneficial to babies born to mothers who used Class A drugs during pregnancy.
As well as babies, we believe massage may have benefits for young children with developmental delays and other special needs.
First Aid training for health, education & social care teams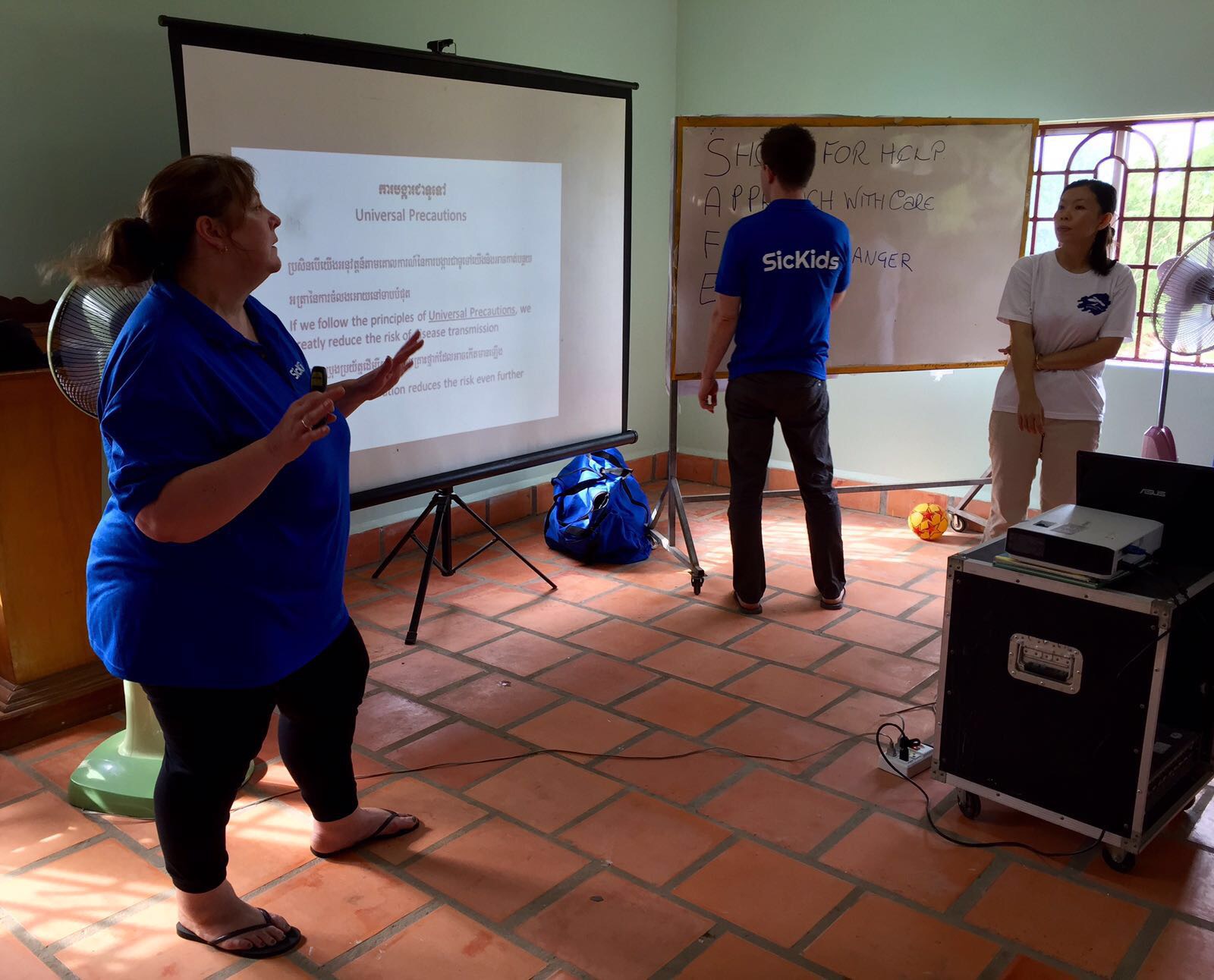 The training supports staff who work directly with children, young people, and their families,giving them valuable skills to provide first response treatment when needed.
Triage training for clinical teams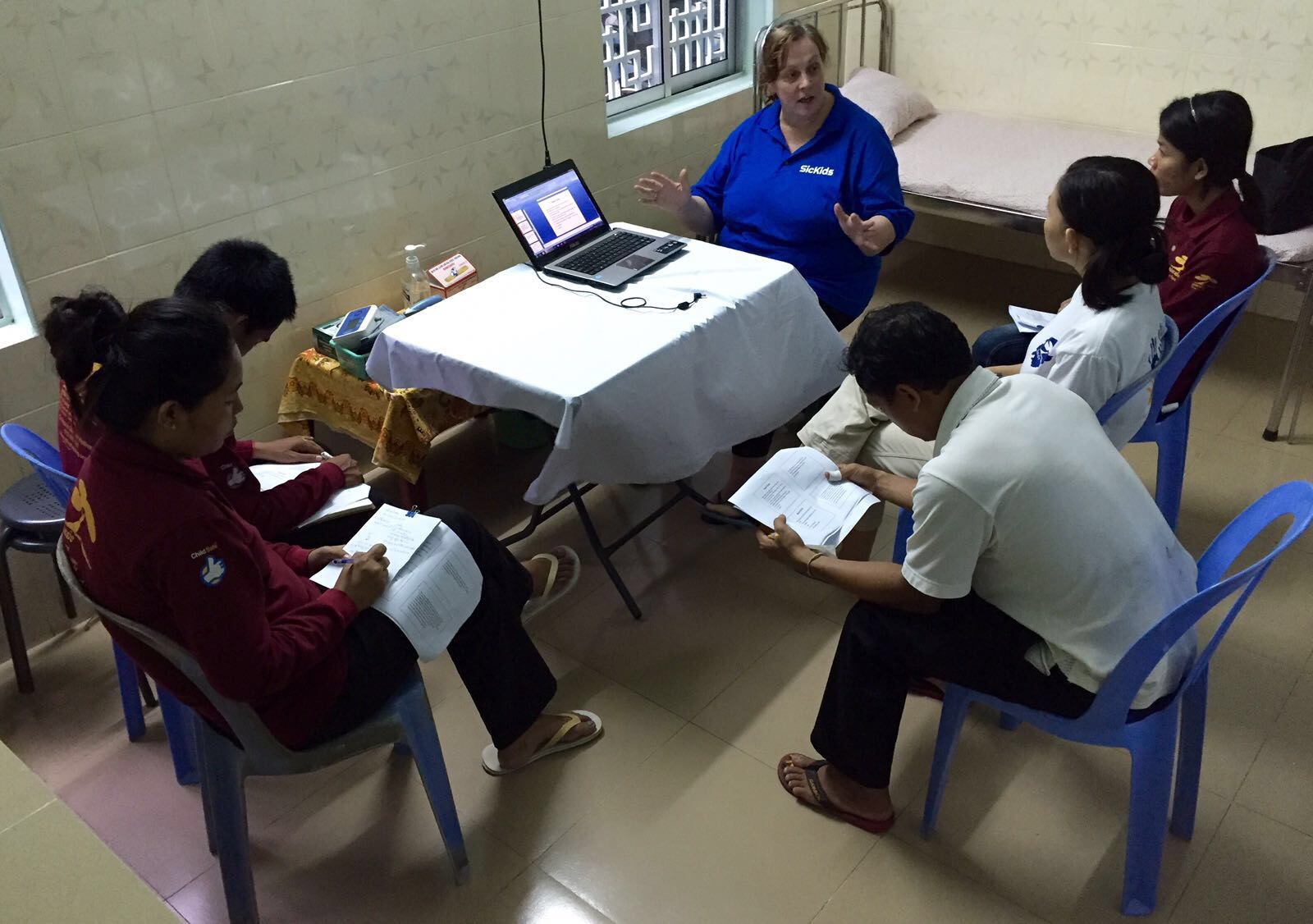 Triage is a process not widely used in Cambodia, which can aid the delivery of medical treatment in a more efficient way.
Medical clinics in the health centre and in the field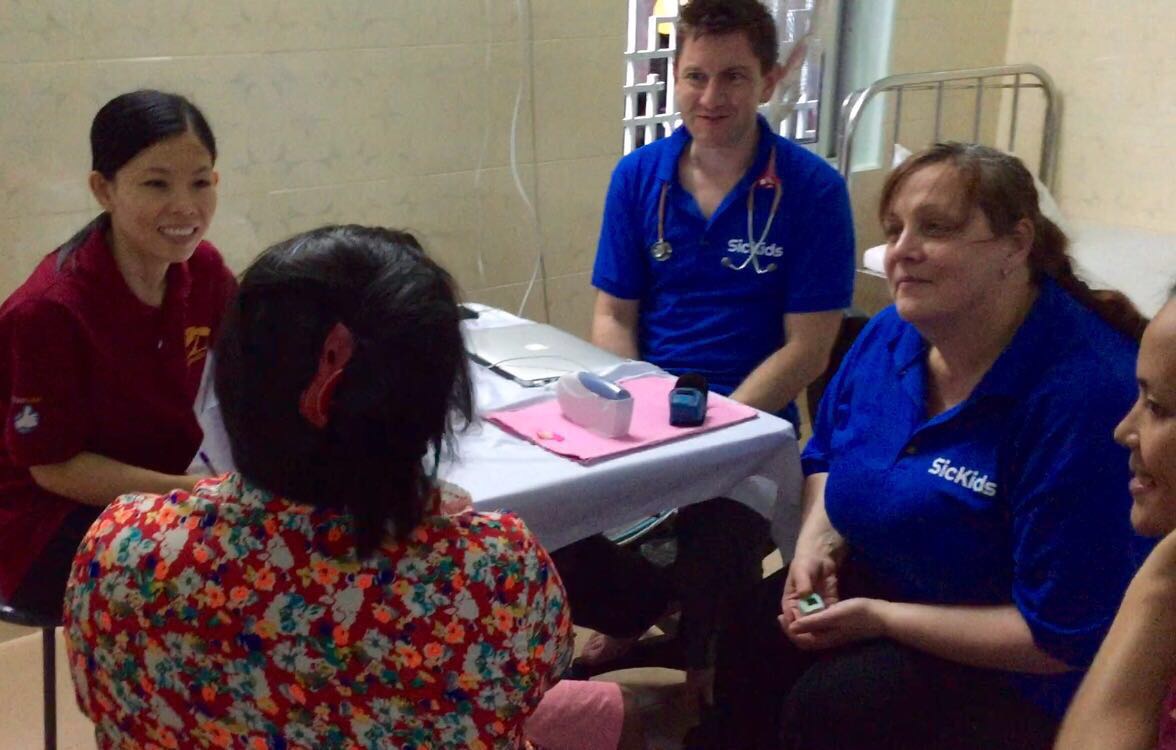 Providing direct medical treatment to children and young people with conditions as varied as congenital cardiac disease, malnutrition, skin conditions, asthma and developmental delay.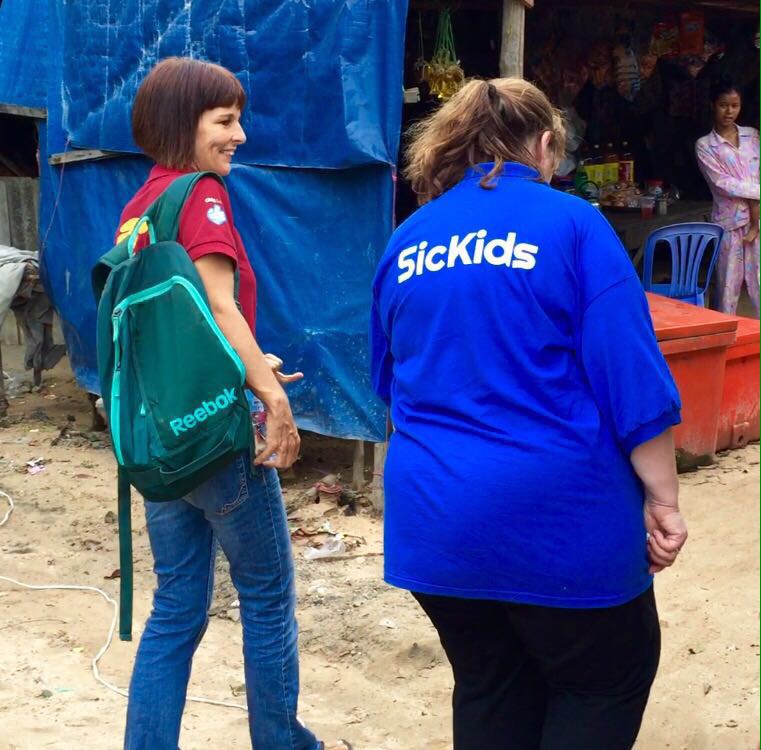 In addition to advancing health care to children and young people in Cambodia, Sue has gained valuable experience, professional development and enhanced skills to benefit her clinical practice back in the UK.
Sue said:
I've had a brilliant week. I've learnt loads. I've also managed to teach people some good things. Teaching isn't something I find easy, so I'm happy to have developed that skill this week. The reception that you get from people in Cambodia, and their thirst for knowledge is amazing. I've had a brilliant week!
We'd like to thank Sue for her hard work, patience and professionalism all week. The next step will be to work with the excellent teams in Cambodia to identify further needs which we can support with future grants.