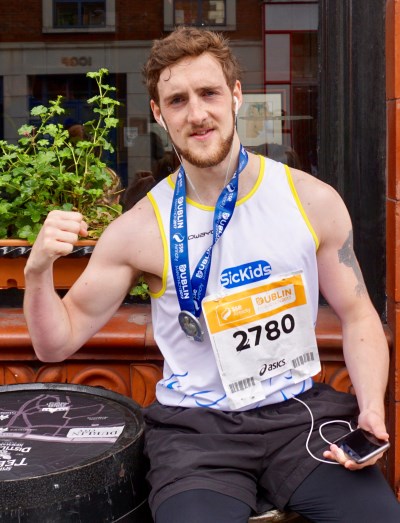 A massive 'thanks' to Charlie Stuart, one of our supporters, for completing the Dublin marathon in aid of SicKids.
Yesterday's 26.2 mile race through the streets of Dublin was Charlie's first full marathon, which he completed in an impressive 3 hours, 28 minutes, raising just under £500.
Charlie said:
I decided to raise money for SicKids after looking at the website and being taken aback with the work they've done, projects currently ongoing and plans for the future. The fundamental principal of providing care, aid and assistance to those in desperate need resonated with me strongly, resulting in my desire to help in any way I could.
Well done and thanks to Charlie! He may be our first sports challenge supporter, but we hope he's not our last!
Please get in touch if you're up for a run, swim, walk, ride or any other kind of sporting activity and raise funds for us to help children in the UK and Cambodia.