We're delighted to have held the grand opening of the new SicKids Sensory Space at Salford Royal NHS Foundation Trust's PANDA Unit. Councillor Ronnie Wilson, the Ceremonial Mayor of Salford, performed the opening ceremony on Monday 1 October, assisted by a special guest, Amelia Candland, aged 5.
The hospital's PANDA Unit provides dedicated emergency and short stay care for children aged under 16 years of age.
Sensory facilities are proven to support the development of the senses – like touch, hearing and sight – through special lighting, music, tactile objects and a calming environment. While many hospitals and health centres in the UK have similar facilities in their children's wards, there are very few with 21st Century equipment within their emergency and urgent care settings.
The sensory space is the second we've opened in Greater Manchester, and the fifth overall, built thanks to the generosity of our supporters, to the unique standards and design process we pioneered last year when we opened the first SicKids Sensory Space at North Manchester General Hospital. Our unique design process incorporates the co-creation of facilities by local children and their families, who have been involved with creative input and ideas to make the facility as welcoming, attractive and effective as possible. Our first Sensory Space was recognised for providing "outstanding facilities" by the Care Quality Commission (CQC), the independent regulator of health and adult social care in England.
In the last ten months we've also opened three state-of-the-art Sensory Spaces in Sihanoukville, Cambodia, offering life-changing facilities to hundreds of children.
Our photographs feature Salford resident, Amelia Candland, aged 5, along with the Ceremonial Mayor and Mayoress of Salford, Rachel Baird from the Panda Unit, and Dianne Cook and Andrew Rowland from SicKids.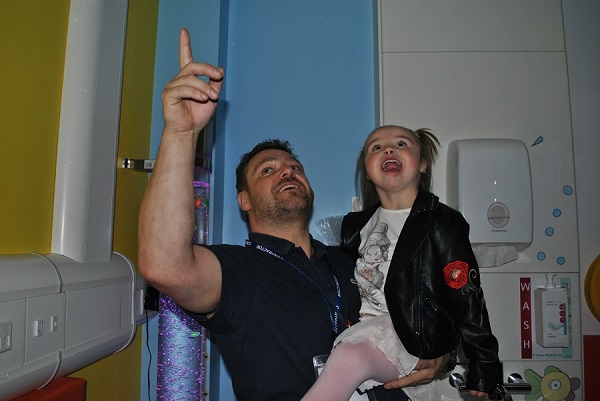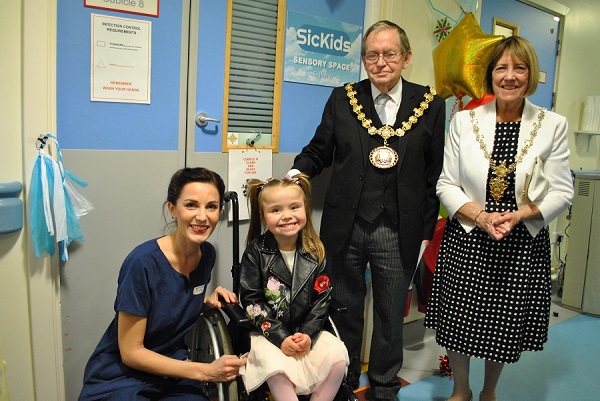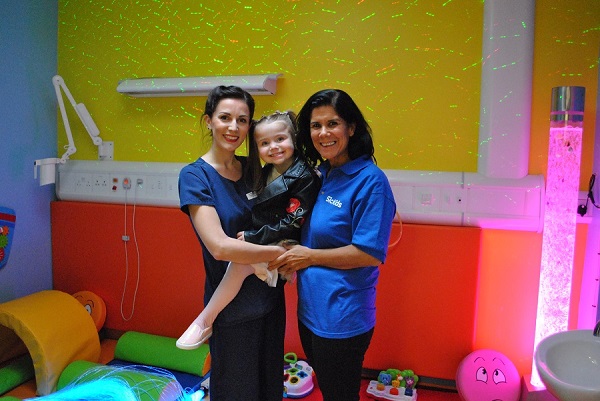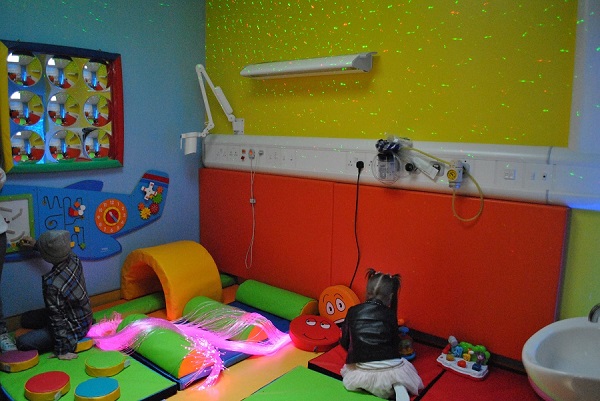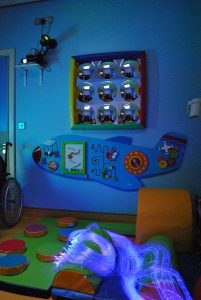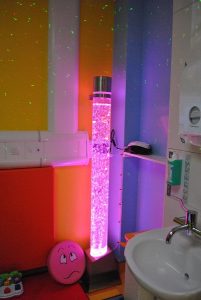 Dianne Cook, Director of Nursing at SicKids said:
It's amazing that children, young people, and their families have co-designed this facility. Having a state-of-the-art sensory space in the children's emergency department will really help the hospital to deliver better care to children and young people who attend the department with a learning or physical disability. It will also make the environment much more welcoming for children who are frightened about coming to hospital.
Rachel Baird, Panda Unit Manager at Salford Royal, said:
We are thrilled to have this fantastic facility, which will provide a safe and calming haven for children who may have additional needs, such as autism, but also for those who are in distressing and frightening situations.
This wonderful environment means we can continue to provide important treatment in a clinical space that just so happens to look and feel a bit different for our patients.
Councillor Ronnie Wilson, the Ceremonial Mayor of Salford, said:
I was delighted to officially open the SicKids Sensory Space.

As a Councillor and now Ceremonial Mayor of the City of Salford I have always been proud of Salford Royal Hospital's reputation and the dedication of its staff in the huge variety of roles and positions necessary for good team work. It has always been proactive in its approach to healthcare from cradle to grave giving hope and confidence to all.

As a parent and Grandparent, I have been no stranger to Accident and Emergency over the years. I know first-hand how important it is for young ones to have a warm, friendly, safe and engaging environment. This then occupies their minds and settles their fears and worries and is a place they are happy to be in.

I will not wish you luck in this new venture but every success as I am sure it will be a great success.