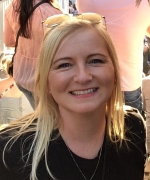 We're thrilled to welcome Jenny Brown to our Board of Trustees.
Jenny joins Andrew, Dianne and Den as part of the charity's leadership team. We're all volunteers, and personally invest time and money into SicKids, which means – as, unlike many bigger, SicKids has no overheads – we guarantee that every penny we receive from donations goes directly towards supporting the health and wellbeing of children and young people in the northwest of England and in Cambodia.
Jenny is a Managing Director of Women and Children's Services in a large acute hospital in the northwest of England. She has worked as a healthcare administrator in the NHS since 1991 and has undertaken a variety of administrative and operational management roles. After working for over 17 years in a world leading cancer hospital, in 2008 she began working in one of the largest acute hospital Trusts in England and along the way was awarded a PGDip in Health Services Management from The Manchester Business School.
Jenny has worked across several areas of acute healthcare services including oncology, critical care, emergency and acute medicine, paediatrics, neonates and maternity services. Having worked across a variety of health services that children and young people (CYP) access, Jenny is aware of how often the needs CYP and their carers are not always recognised or provided, and is looking forward to working with SicKids supporters to make the difference.
When Jenny's able to get away from the both hospital and the housework, she enjoys watching live music, hill walking and running… slowly!