Today sees the publication of our founder's latest report, five years to the day since his groundbreaking Living on a Railway Line was released. Professor Andrew Rowland's Life on the Tracks follows up on the achievements towards better protecting children and young people from harm, since Living on a Railway Line was published.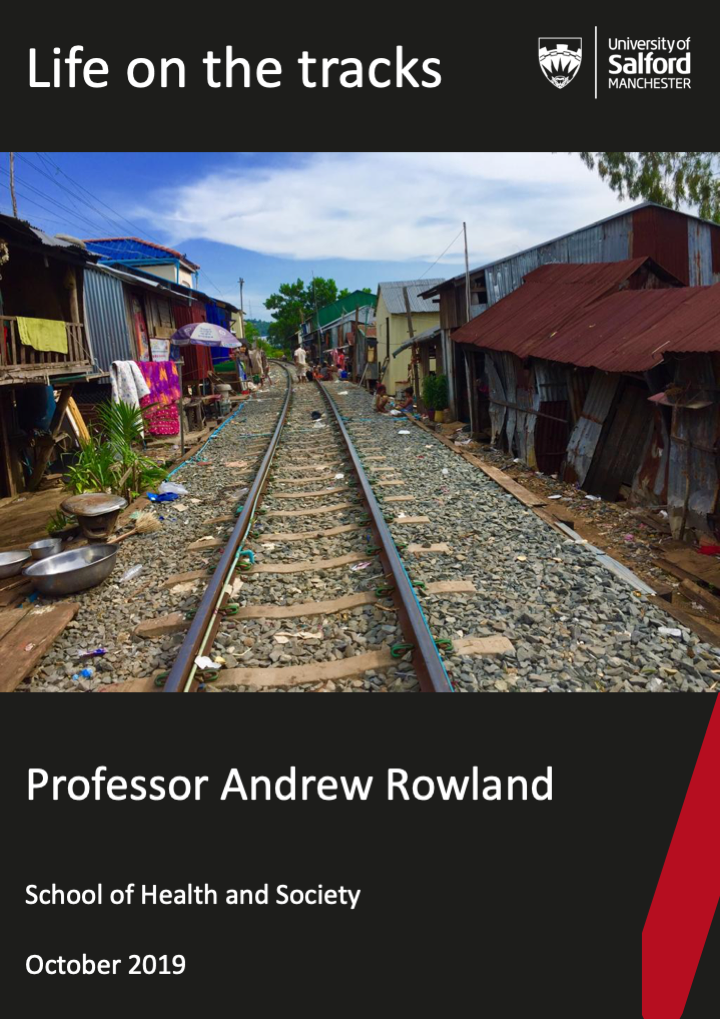 Thirty years after the introduction of the UN Convention on the Rights of the Child, there are still countries where the rights of children are not as developed as they should be in modern society, and where children do not receive the protection that they need, they are entitled to, and they deserve. Despite our many achievements, there is still much to be done, as outlined in Life on the Tracks.
Read more about Life on the Tracks on Andrew's blog.
Life on the tracks has ISBN: 978-1-912337-32-3 and is freely available from: http://usir.salford.ac.uk/id/eprint/52712/
A series of photographs is available here.