Thanks to support from the British Medical Association Humanitarian fund, a fund designed to support and encourage the development of new initiatives to help teams undertake humanitarian projects in low income countries, we've awarded our second outreach grant to Dr Joan Livesley.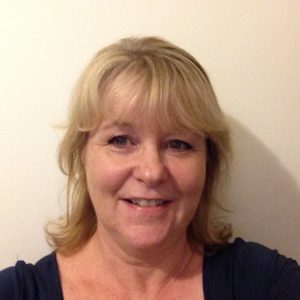 It means Joan will join our Chairperson, Professor Andrew Rowland, on his outreach visit to Southern Cambodia in early May.
Following our first grant recipient, Sister Sue Higgins' visit last year, Joan will spend a week continuing and developing on the great work already underway since we started working directly in the community of Sihanoukville two years ago.
Joan will co-deliver and evaluate First Aid Training, as well as develop an innovative in-house medical library and educational area at M'Lop Tapang, a leading children's health centre in South West Cambodia.
Joan originally qualified as a children's nurse and has since worked with children and their families in the children's intensive care unit, the children's renal replacement unit and the intravenous feeding team at the Royal Manchester Children's Hospital. She joined the School of Nursing at the University of Salford in 1985 and currently works as a senior lecturer in the School of Nursing, Midwifery, Social Work and Social Care. She works with home and international post-graduate students studying multi-professional working and Child Health. She has published research papers about children in hospital, safeguarding children and young people, inter-agency working and evidence-based practice. Joan undertakes research in partnership with children, young people and their families and medical and social care professionals who work with them.
Joan says:
"I'd like to thank SicKids and the BMA Humanitarian Fund for giving me this extraordinary opportunity to learn more about the humanitarian needs of children and young people in Cambodia, and the opportunity to conduct valuable research, and gain first hand insight into the excellent work already being delivered by SicKids and M'Lop Tapang in Cambodia, as well as the health and social care challenges of the region."
Joan will arrive in Cambodia for a week-long outreach visit on 1 May.