During her first four days in Cambodia, Dr Joan Livesley has been developing a new space at M'Lop Tapang for medical and nursing team members at the children's health centre to learn and develop their skills.
Opened today, the new learning resource centre has been made possible by the provision of text books by the British Medical Association, updating the resources already available at M'Lop Tapang.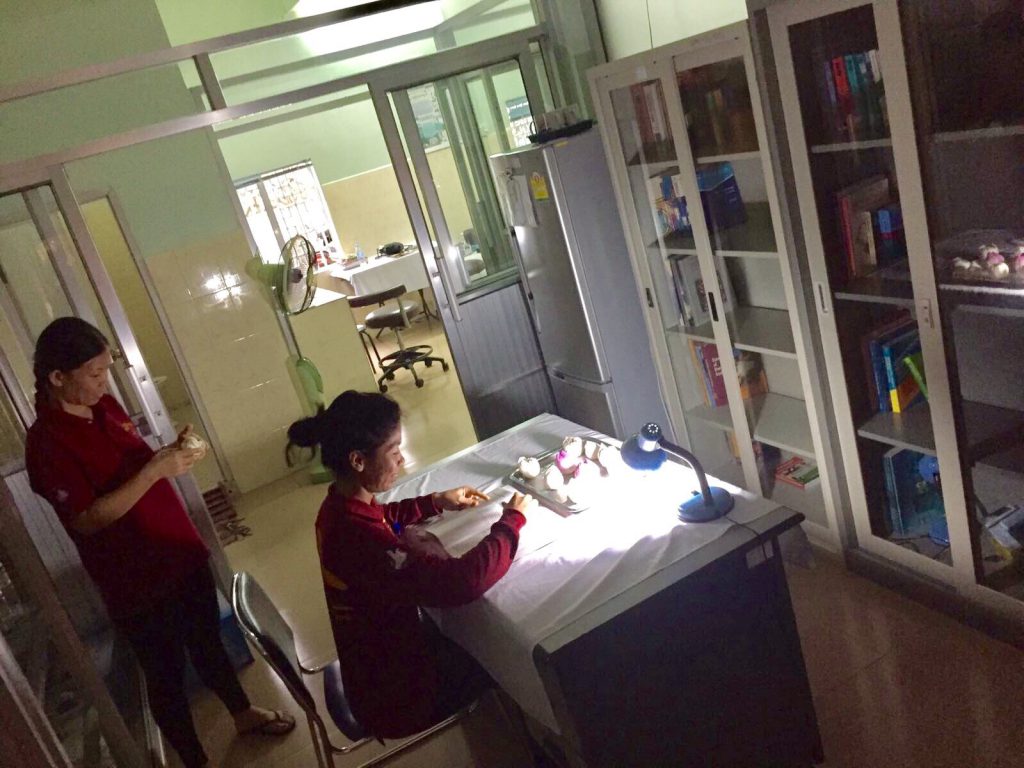 Joan, a senior lecturer in the School of Nursing, Midwifery, Social Work and Social Sciences at Salford University, is currently spending a week in Cambodia enhancing the health and wellbeing of children and young people in the local community, developing her own skills. She's the recipient of our second outreach grant, made possible by funding from the BMA Humanitarian Fund.
Ngov Chanravy (Ravy) Medical Program Manager for M'Lop Tapang says:
"The new learning resource centre created by Joan with the support of the British Medical Association will make a big difference to the children and young people our medical and nursing teams at M'Lop Tapang care for. Our new books are fully up-to-date, helping our collective knowledge to be consistent. Many thanks to Joan, SicKids and the BMA for providing this facility."
Joan says:
"It's important that medical and nursing teams have ready access to reputable resources like the updated books provided by the British Medical Association. The teams here at M'Lop Tapang already do an outstanding job, providing services for over 7,500 children and young people a year. With easier access to learning resources, the high level of skill the team has can only improve. I'm delighted to have created this space as a kickstarter for M'Lop Tapang to maintain with future support from SicKids."
Our medical outreach project supports the health and wellbeing of children and young people in Cambodia and the North West of England by providing grants for UK medical professionals to learn and develop their own skills during field visits to Cambodia. Click here to learn more and support us.