Thanks to the generosity of The Toy Trust, we're thrilled to announce the opening of two new SicKids Sensory Spaces in Sihanoukville, Cambodia.
This brings the total number of SicKids Sensory Spaces up to four, following last year's successful opening of our first facility, at North Manchester General Hospital, and the milestone first-of-its-kind space in Cambodia.
Our two new Sensory Spaces are kitted out with top quality sensory toys and equipment, purchased by SicKids thanks to a grant from The Toy Trust, an awesome charity that exists to raise money predominantly from the toy industry, its suppliers and friends. It awards grants to other charities helping disadvantaged and disabled children.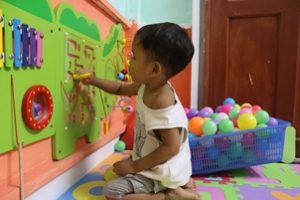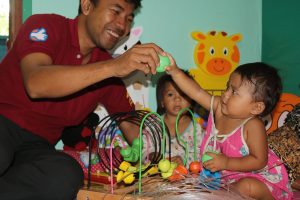 Our new Phnom Kiev Sensory Space provides sensory support inside a specialist baby and child care unit in a particularly poor urban area. Despite being in the middle of the city, Phnom Kiev (Blue Mountain) is particularly hard to get to by road. Our equipment needed to be carried in a relay by staff and volunteers from the local community.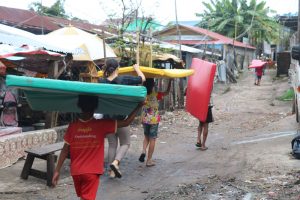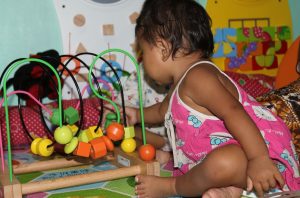 And we've opened a second Sensory Space at M'Lop Tapang's main centre. This facility is specially built for babies and children under the age of five with developmental delay and/or malnutrition.
Before, I did not even know what a Sensory Space was. Now that we have one I understand how the room can help children with problems to calm down. They are able to focus more and concentrate more when they are in the room.
Ms. Chin Sophea, Special Needs Program Coordinator (M'Lop Tapang)
The Sensory Space has been such a great addition to our services. For the small children we work with that have suffered from severe neglect, the space allows them to explore in a safe environment and provide the sensory stimulation that that they have been lacking and helps with their development and healing.
Ms. Ngov Chanravy, Medical Program Manager (M'Lop Tapang)
We're now working on our fifth, sixth and seventh SicKids Sensory Spaces, opening both in the UK and Cambodia in the coming months. Watch this space!