Back in December we began our crowdfunding drive to raise funds to bring the life-changing advantages of sensory play to Cambodia. Our regular followers will already be aware of how sensory equipment can really enhance the medical care given to children, especially those with developmental delay – which is prevalent in countries like Cambodia where medical conditions related to poverty are treated by skilled health and social care workers, without access the types of equipment freely available in developed countries.
We're still raising funds, but the good news is we have enough to build a basic sensory room at M'Lop Tapang, one of the best children's health centres in Cambodia, this November.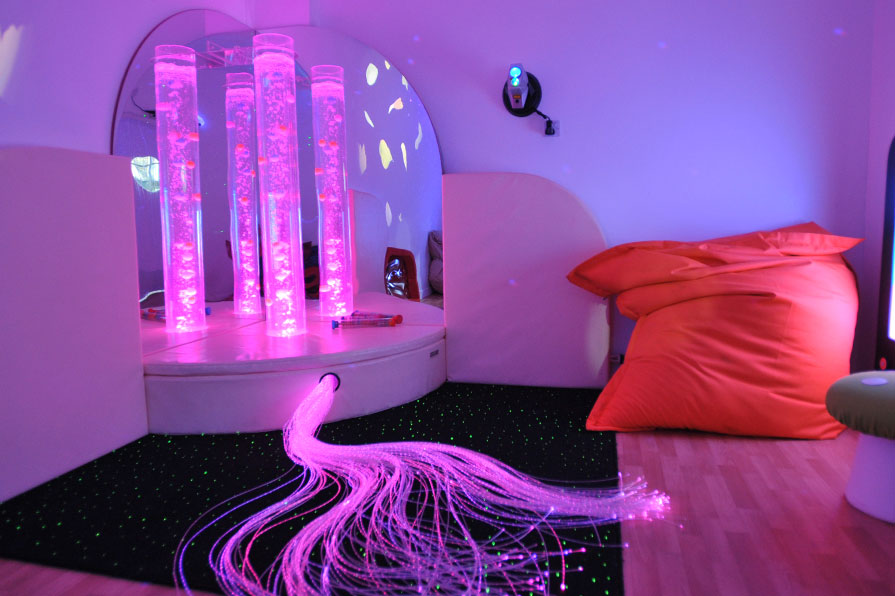 But ahead of that, we're thrilled to confirm we've also raised enough to provide fantastic sensory equipment for the children's emergency department at North Manchester General Hospital, a dedicated paediatric A&E treating over 30,000 children and young people every year. Although many children's wards in the UK have well equipped sensory rooms already, we've learnt that very few A&Es have access to advanced sensory equipment that would greatly improve the standard of care offered to younger patients.
With the advice of Ruth Bell, Learning Disability Specialist Nurse for the Pennine Acute Hospitals NHS Trust, and parents of children with learning disabilities, our Director of Nursing Dianne Cook is compiling our shopping list to include a fully fitted basic sensory room for M'Lop Tapang in Cambodia, whose services reach 7,500 children a year, and a suite of equipment for North Manchester General Hospital, which we aim to present this September.
We're not resting on our laurels, though. We want to go further! Our current funding will buy basic equipment, but we still need to raise approx £2000 to ship this amazing gift to the children of Cambodia. Further funds raised will enhance the quality and variety of equipment we provide to both locations.